About Hawaiʻi Pacific Brokers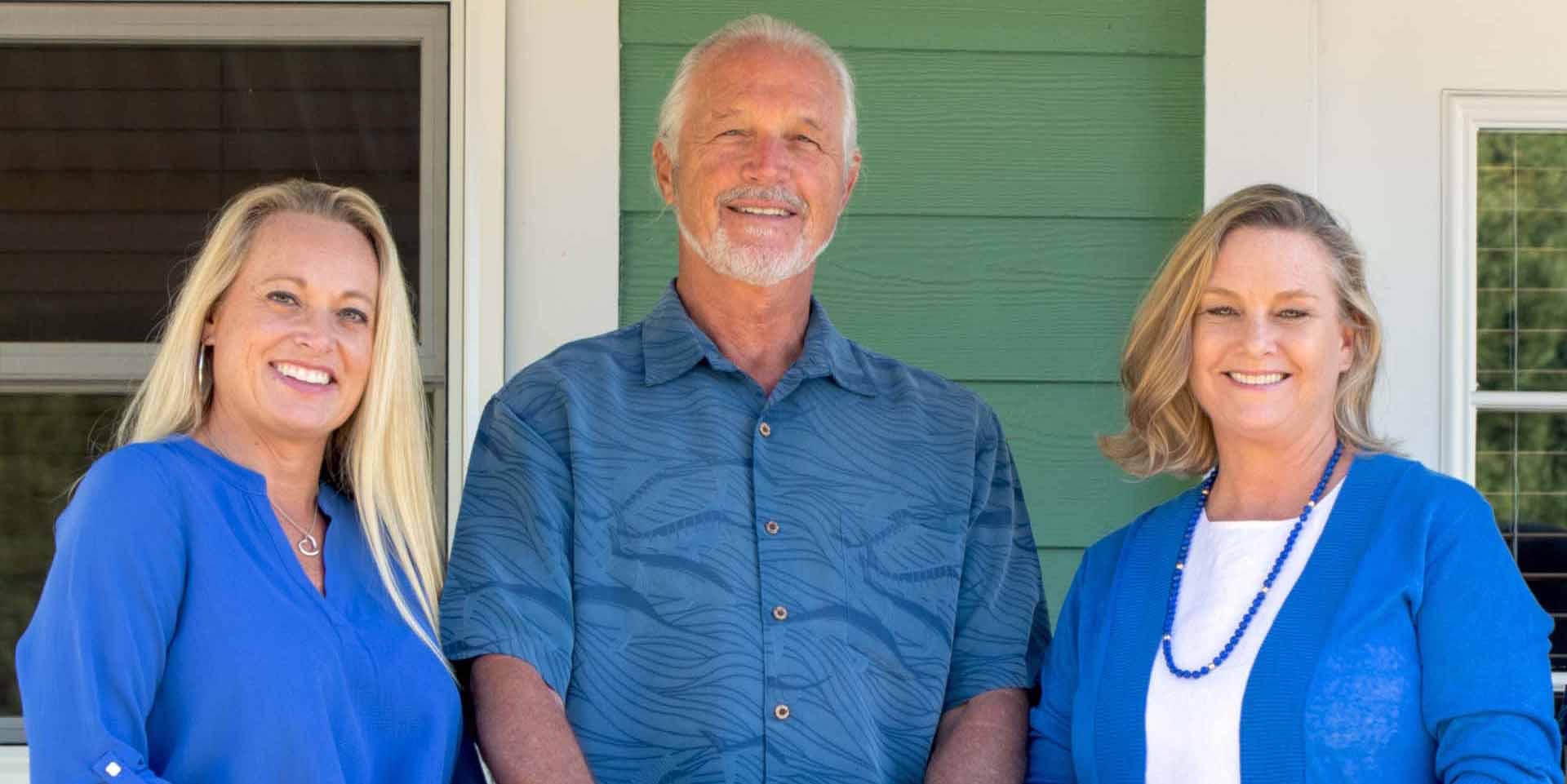 Hilary Millar, Charlie Anderson, Julie Keller
Established in 2009 by Charlie Anderson, Hawaiʻi Pacific Brokers has represented buyers and sellers for all types of real estate, and is well known for facilitating unique sales of large land parcels on the Big Island of Hawaiʻi. It is with experience, professionalism, and deep rooted local knowledge that the team at Hawai'i Pacific Brokers is able to provide thoughtful service in the spirit of Aloha.
Joining Charlie in 2022 as co-owners and experienced, active real estate brokers, Julie Keller and Hilary Millar are proud to continue this tradition. With a mindful approach, they are proactively expanding the team and services available to the customers, clients and agents of Hawai'i Pacific Brokers.
Adding Relocation Services for our in-coming and out-going customers, clients, and community members provides a unique, and much needed resource. Enhanced technology and marketing initiatives ensure that best practices are being upheld. And, a new, exclusive partnership with Cuvēe Signature Properties allows Hawai'i Pacific Brokers to offer our clientele access to some of the finest vacation rental properties available, along with personalized property management services.
As giving to the Community is an inherent core value of the company, several new memberships and partnerships have been established throughout the island with a variety of community organizations. Our initial commitment is a multi-year financial, and volunteer dedication to Ola Māhukona, on the North Kohala Coast, which will help to secure this very special cultural site in perpetuity.
We invite you to work with us and look forward to being of assistance!
To positively impact our community, our environment, and the people we represent in our work for all to thrive and prosper.
The foundation on which we perform work and conduct ourselves.
Responsibility (Kuleana): to be accountable for all that we do. When we live with kuleana, we do our part to take care of ourselves, our communities, and the environment.
Humility (Ha'aha'a): to be modestly and humbly open to growth and understanding. To learn from others.
Knowledge (Ho'ike): to share knowledge is to serve others.
Service (Lawelawe): to care for others and to provide value.
MEANINGFUL WORK (Ho'OHANA): to do work that is meaningful and to be a good team player. When we work towards something with intention, it provides a feeling of satisfaction and purpose.
MEMBERSHIPS & AFFILIATIONS