Hawai'i Island is an incredibly special place, with a rich history and cultural heritage. Sometimes a building or a lot comes with a story to tell, and we have a kuleana, or responsibility, to help make sure that story isn't forgotten.
One beautiful example happened recently in North Kohala. We had the privilege of working with the Takata 'ohana on a large agricultural parcel of 55 acres that houses the Kohala Kentia nursery. Kohala Kentia sells various types of palm plants, specializing in Kentia, a valuable "parlor palm," endemic to Lord Howe Island in Australia. Like many other tropical flora, Kentia grows beautifully in Kohala's rich soil and generous rains.
But the palm farm was not the Takata's primary business. A quick drive through Hāwī town will tell you that K. Takata Store is a landmark for the community, and has been for 100 years. The grocery was owned by Mr. Shiro Takata, affectionately known as "The Mayor of Kohala." It is actually the third "incarnation" of the mercantile shop founded by Shiro's parents in 1923.
Keizo was a Japanese "issei," first generation immigrant, who was selling kimono in the sugar cane plantation camps, when he met future wife Hatsuko Fujimori. They married, and opened a small shop in town, which grew as Hāwī grew, offering more western style clothing items, and eventually canned goods.
When Keizo learned that the two-story Hamada Hotel down the street (now Bamboo Restaurant) was going to be foreclosed on by Bank of Hilo, he negotiated the purchase. The building was all-but falling down, but they pulled together to renovate and open a much larger store, and to move in upstairs with their four children.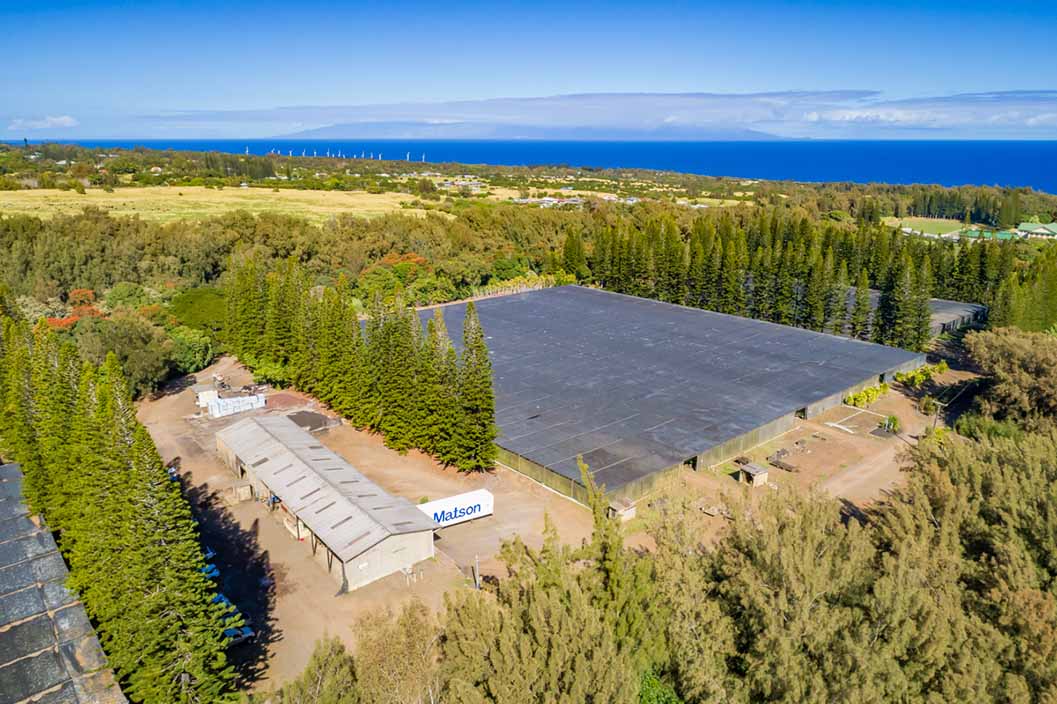 The attack on Pearl Harbor resulted in Keizo being sent to an internment camp, their eldest son was drafted, and Hatsuko and now six children remained to run the store.
It became Shiro's kuleana to take over the business in 1948. He and wife Clara ran K. Takata Store with the motto "Everyone should leave the building smiling." In 1992, they relocated to a new building in the present location, and expanded again to serve the growing community. It is managed today by their two sons.
Over the years Shiro and Clara contributed to the community in countless ways, providing computers for schools, funding student travel, and helping raise the capital for playground improvements. Clara was named Citizen of the Year in 2011 by the Merchants Association. Shiro, an avid sports fan, helped establish the Kohala Community Athletic Association, which supports 400 student athletes each year, and many other sports and recreation projects. In 2018, the Shiro Takata Field in Kamehameha Park was named in his honor, and he threw out the first pitch.
Hawai'i Pacific Brokers worked side by side with the Takata 'ohana, not only to sell their beautiful legacy property, but to see that the road leading to the nursery from Akoni Pule Highway (which also has a story), was dedicated and named Takata Road. Whenever we drive up there, and see that sign on the mauka side of the highway, we feel a sense of pride and accomplishment. And also gratitude, to the multi-generational Takata family, for helping make this community such a very special place to live.